Vibelec's Vibrating Tables
Applications
Our vibrating tables can be used for compaction of bulk material in box or big bags, powder, foundry sand, concrete compaction and for bags flattening or adhesive removal …
Equipped with ACBMV Vibrators.
In order to ensure the best service our vibrating tables are equipped with ACBMV vibrators known for their reliability. For more information you can visit the website industrial vibrators.
Realised according to your specific needs.
Our vibrating tables can be customized to meet your requirements. Possibility to build it in stainless steel in order to be used in the food industry.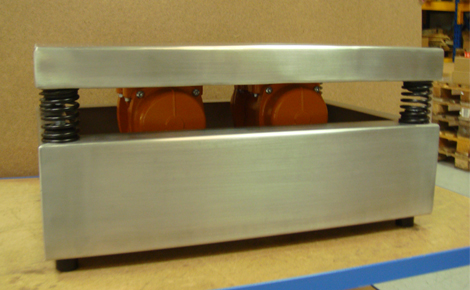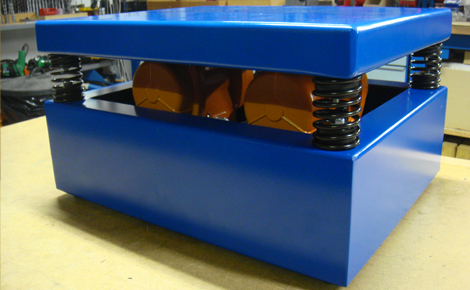 "We build your custom – made vibrating tables for the compaction and packing of your products."
For any quote request or information please contact use on phone 0203 445 0659 or with an E-mail: